Bundle Your Bras & Save!
SPECIAL OFFER EXPIRES IN
Leakproof Nursing Bra Trio
Our bras are crafted based on our own motherhood experiences, ensuring that they make breastfeeding easier while supporting Mamas around the world.

See What Our Moms Say About the Leakproof Nursing Bra!
★ ★ ★ ★ ★ 

Beautiful, supportive, great for nursing

I love this bra. The clips are easy on and off (I can do it with one hand!). The absorption is great and it keeps the leaks from getting onto my shirts. It's also the most comfortable. No cons for me on the fit, easy fit, comfortability, and lift for my girls!

—Poornima R.
★ ★ ★ ★ ★ 

Keep coming back for more!

I recently bought my second leakproof nursing bra as I could hardly convince myself to wear my other uncomfortable nursing bras to wash the one Morph bra I had! I have worn strictly Morph bras for the past year with my youngest. Highly recommend them to everyone I know!
—Kareena G.
★ ★ ★ ★ ★ 

So comfortable you can barely feel it's there!

I absolutely love this bra, it is so comfortable. The fit has been perfect, definitely helps with the leaking while nursing! I've recommended this bra to every nursing mother I know!! Comfort, style, practicality! 

—Ritika C.
★ ★ ★ ★ ★ 

They're by far my fav nursing bras! I have 5!!

I love that the leakproof lining is inside the bra lining to make it super easy and they don't fall out when you unclasp to nurse! I also love that it's almost shaped like a sports bra, making it so much more supportive!
I love these bras!

—Deepika A.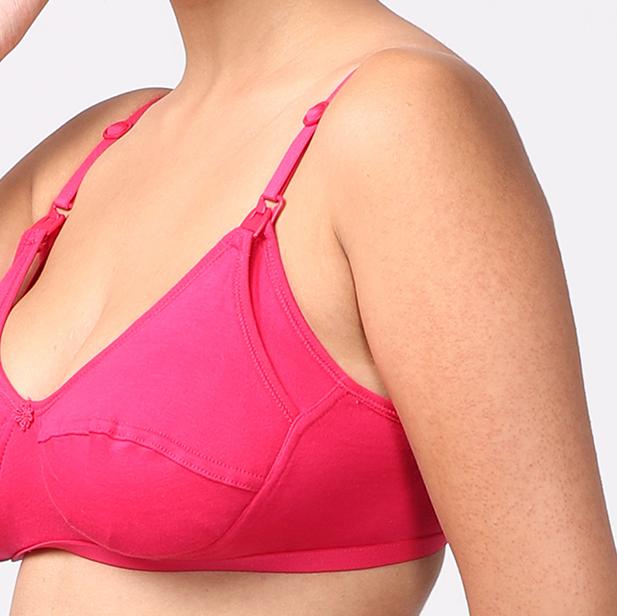 Wire-Free Comfort & Support that is Silky Soft
Offering Support that mimics the shape & support of a wire bra, without the discomfort
Patented Leakproof Technology for Dailywear

We've used our patented leakproof technology to create a bra perfect for nursing mamas

Double Up & Save
Offering incredible wireless leakproof support this nursing bra is super soft & its easy-feed dropdown cups make breastfeeding an absolute dream. 

Maternity & Nursing Bras
At Morph Maternity, we design nursing bras for women who want support, comfort, functionality and style in a large range of sizes.

We have a wide variety of nursing bras across a range of sizes, colours and styles.
From our basic sets to our leakproof and sleep bras, we've got your
every need covered.
If you're looking to get more wear out of your maternity bras & are planning
on breastfeeding, we recommend purchasing nursing bras. A great time to be
fitted for nursing bras is around the 8-month mark, as your cup size is going to
be similar to what it will be once your milk supply has regulated postpartum.