Pregnancy
Is Pregnancy Over 35 Safe? Here's What You Need To Know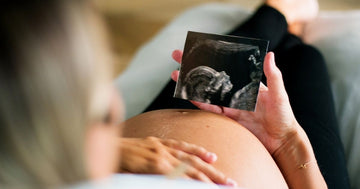 It has been considered widely that a woman should become a mother before she turns 30 years of age. Nowadays, due to women getting into the workforce and being breadwinners for their families along with their husbands, it's not uncommon to see a pregnancy over 35. In this blog, we will bring you the risks of late pregnancy and tips for a safe and healthy one.
Risks With Pregnancy Over 35 
Most doctors advise women to have children while they are in their 20s and early 30s due to the higher risks in :
Increased incidents of infertility & miscarriage.

Premature delivery & stillbirths.

Increased incidence of gestational diabetes.

Increased possibility of C-section.

High blood pressure during pregnancy.

Higher risk of chromosomal abnormalities like Down's syndrome

in babies.
Also read : Pregnancy Complications - Everything You Need To Know 
Tips To Have A Healthy Pregnancy 
So what can you do? If you are over 35 years, you should monitor your reproductive health to ensure the best possible condition for your pregnancy. Here are a few tips for you
If you're planning to become pregnant, have a pre-pregnancy checkup with your doctor.

Avoid unnecessary stress as they affect your hormonal balance.

Quit smoking and reduce your risk, as healthy mothers create healthy babies.

Exercise regularly & eat healthy.

Manage any existing conditions like high BP or diabetes. 

Talk to your doctor and get genetic counselling/screening done.
You can read about the 7 Important Precautions To Take During Pregnancy

here.
The Benefits Of Advanced Maternal Age
Although later-age pregnancy can put you at higher risk of complications, there are positive aspects.
As a potential older mother, you will be more mature & realistic to the idea of having a baby.

It is also likely that you have given enough thought to the changes a new baby will bring to your life, so you'll be better prepared to face the challenges ahead.

Having financial control and stability is essential to better parenting. Babies are not

low maintenance

after all :)
Conclusion
The pregnancy term itself has some pros and cons and pregnancy after age 35 has its own advantages and disadvantages. If you are over 35, you should definitely seek medical advice. Additionally, trying to eat balanced food, exercise and your mental health is important. It's completely your choice to have a baby whenever you want, just be cautious and get help to avoid risk. 
This article is brought to you by Morph Maternity, a maternity clothing brand from India that focuses on keeping pregnant moms & breastfeeding moms safe and fashionable.
Related Products