Motherhood
The Truth About Post-Pregnancy Body Changes: What To Expect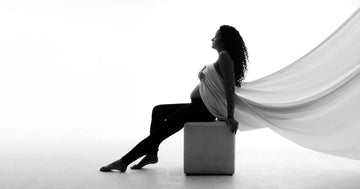 As a mother, you have spent 9 months carrying the baby inside you. Nine months is a long journey where you nurtured the baby by eating healthy, walking, reading up on babycare books and listening to parenting advice from just about anybody you met!!
The moment a baby arrives, everything changes forever, you would have already done enough preparation for the baby's arrival but many mommies are not prepared for themselves. Yes – for yourself! Because let's face it – pregnancy changes you and your body forever!
The entire baby making process takes a toll on your body and it's obvious that you not to feel happy with what you are seeing in the mirror. Relax!! You're not alone. Often new moms feel low because of the big stretch marks, wider hips, saggy belly, hair thinning and just about everything! All these are temporary and will fade with time – but at this moment, I know it feels like forever!
Also read: Top 10 Maternity Dresses For Indian Women
It's time mommies, to embrace your mama figure.
1. Appreciate Yourself
Appreciate your body and find happiness in it, for perfection is not always possible. Aishwarya Rai, being a celebrity and style icon, confidently walked the red carpet embracing her maternal figure – so why should we mortals feel ashamed!!! Focus on staying fit and healthy and following a balanced and healthier lifestyle. Your body has created a beautiful life – and it's time now to discover a new part of yourself. The journey of motherhood not only transforms your body but also your mind.
2. Have A Perspective

Accept your stretch marks – as your child's first drawing – Those are your mommy's scars. Wear them proudly.  Your saggy belly and floating boobs can be harder to accept but wear your favorite clothes without feeling self-conscious. Your body has carried and brought a beautiful soul on earth – and that is what is important at the moment – to focus on the positive.  Give yourself lots of time. This will surely boost your confidence.
3. Feel Sexy
Looking sexy is not important, feeling sexy is. You are what you feel! If you are still feeling conscious and want to instantly fit into a dress for a party, you can always take the help of shapewear. A body shaper and tummy tuckers are brilliant options which flattens the belly, hip and make your body slim instantly. It helps to hide excess fat and you can achieve an hourglass-like figure in no time. With the help of a good body shaper, you can get a slimmer and trimmer look.
 Tummy Tucker to rescue 
A tummy tucker can help you to slim up to 1-2 inches in no time. Apart from that, it also helps to break down the fat cells and tones your tummy. With regular use, you can achieve a beautiful waistline. It is absolutely safe to wear and it is skin friendly.
 Bermuda
You can also opt for a Bermuda as it drastically reduces the appearance of cellulite. You can see the results in just 30 days. It instantly slims the tummy, thighs and waistline. You can choose a Bermuda as per your size.
Also read : 7 Safe Ways To Lose Weight After Pregnancy
 Conclusion
Society puts lots of pressure on women to stay in shape and to achieve a perfect figure. Women are expected to look after the kids, make the house look beautiful and stay fit! That's a tough call for anybody!! You will always be judged no matter what – so mommies take some inspiration from Ashwariya and walk with your head high! Embrace your mama figure, mommies just like you do your little one !!!
Shop all Morph essentials including Pregnancy belly band for an extra 10% off using code "MOMMYGLOW"
Related Products